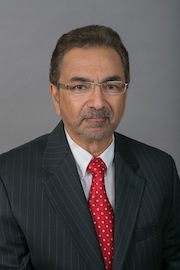 Anthony Aloneftis
Attorney
Anthony J. Aloneftis graduated from Florida Atlantic University and earned his Juris Doctorate degree from Ohio Northern University. Mr. Aloneftis decided to become an attorney after he himself had been involved in a major accident in which he was rear ended by a drunk driver. It was this experience that led him to become a determined voice for the injured.
Mr. Aloneftis has been practicing as a trial attorney for over 30 years. He has been a dedicated advocate for those injured in automobile accidents, slip and fall accidents, premises liability accidents and wrongful death cases.
Mr. Aloneftis is admitted in all state courts in the State of Florida and the US District Court for the Southern District of Florida. He has also been certified by the Florida Supreme Court as a Circuit Civil and Appellate Mediator.
Mr. Aloneftis is a member of the National Brain Injury Foundation and is a proponent for those who have suffered closed head injuries or other brain injuries. He is also active in the community in assisting the homeless.