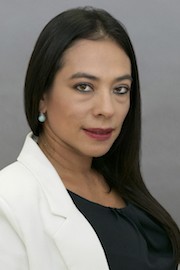 Clariza Diaz
Legal Assistant
Miss Diaz was born in Colombia and moved to Miami, Florida in 2000. She graduated from the University of Rosario in 1999 and continued her education at Florida International University as a Psychology major. She attended Miami Dade College and obtained her Associates in Science Degree as a paralegal in 2013.
Clariza has been working in the field of personal injury law for over four years. She concentrates in working on the litigation phase of the cases. Her duties include extensive communications with clients, drafting and preparing complaints and initial discovery.
Clariza enjoys volunteering her time in assisting immigrants at clinical events with the Florida Immigrant Coalition.