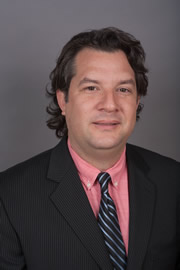 Eduardo Castillo
Head of Marketing
Eduardo Castillo was born in Nicaragua, but immigrated to Miami when he was 9 years old. He has a major in Marketing and has worked as a business development liaison and marketing director for some of the top law firms in South Florida during the last decade.
Mr. Castillo is the head of our marketing department. His main focus is on brand strategy, advertising execution, sponsorship marketing, social media, and strategic relationships. Exceptional customer service has always been a priority at the Law Offices of Robert Dixon and Mr. Castillo is focused on maintaining and improving the experience our clients have with us.
Mr. Castillo's main passions are traveling, watching soccer and spending time with his children. He is fluent in English and Spanish.