Airplane Accidents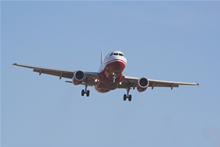 Airplane accidents can occur for a number of different reasons. A personal injury attorney must be ready and qualified to investigate the cause of the accident and determine what the ultimate cause of the accident was. Some possible causes of airplane accidents include pilot error, defective airplanes, maintenance failures, defective airplane parts, FAA regulation violations and traffic control errors.
Florida accident attorney will personally meet with personal injury victims of plane crashes for a free consultation to discuss their case and guide them through the legal process. The Law Offices of Robert Dixon represents personal injury victims on a contingency fee basis, which means that there are no attorneys fees until a recovery is made. A personal injury lawyer fighting for the rights of victims of aviation accidents must have knowledge of many federal and state laws and the skills to help clients suffering from serious injuries, and in many cases, wrongful deaths.
If you, someone you know, or a loved has been injured in an aviation accident, Florida accident attorney is on hand to help. When a personal injury victim does not understand their rights and the complexities of an aviation accident case, they may lose their opportunity to receive the compensation they are entitled to. At the Law Offices of Robert Dixon, we strive to fight for the rights of personal injury victims.
If you have been injured, contact our office today to schedule a free consultation. No Fees or Costs Without Recovery!
Contact us for a free, no-obligation consultation even if you are not sure if you have a case. Or, complete our quick contact form for us to evaluate your case and contact you.