Product Liability
Lawyers Serving Miami Consumers Injured by Defective Products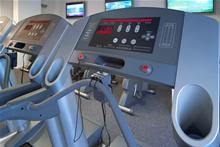 Consumers have the right to assume that the products they purchase are safe when used in a proper manner. Manufacturers, distributors, and retailers have an obligation to provide safe items to the public. If a device is unsafe in its ordinary use and injures a consumer, the entities responsible should be held liable. The defective products attorneys at the Law Offices of Robert Dixon have experience pursuing these types of claims in the Miami area. We can help you determine whether a product defect caused your injuries. Our lawyers represent clients in Broward, Miami-Dade, and Palm Beach Counties, assisting countless individuals in fighting for the compensation to which they are entitled.
Take Legal Action to Hold Manufacturers Accountable
Product liability lawsuits are divided into three types: design defects, manufacturing defects, and failure to warn.
Manufacturing defects occur when a mistake is made in the assembly of a product, resulting in an item that does not match others made in the same line. These flaws are apparent when the product is different from what the maker intended, which is usually suggested by differences from other units that are supposed to be identical. Manufacturers are strictly liable for these types of defects. This means that they can be held accountable regardless of how much care was actually taken during the process of making the item. The injured party simply needs to show that the dangerous condition was present when the product left the manufacturer's control.
A design defect occurs when there is a fundamental flaw in a device's design, which makes it inherently hazardous to users. These issues would be found in all the items that have been manufactured. To establish a design defect, the injured party must show that:
The product's design was unreasonably dangerous;
The danger was apparent based on an ordinary consumer's use of the product, either as intended or as reasonably foreseeable by the manufacturer; and
The manufacturer could have used an economically viable alternative that would have been safer.
Multiple parties may be liable for injuries caused by a design defect, and how a victim is injured is important to establishing a claim. For example, if a person is involved in a collision with a truck that has defective brakes, he or she must show that it was those faulty components that caused the accident and any resulting injuries.
When a manufacturer does not give consumers sufficient information about its product's use, and an injury occurs, a victim may have a claim based on failure to warn. Any party within the distribution chain may be liable for failure to provide proper warnings for products that pose inherent but nonobvious risks.
Seek Compensation for Your Injuries
There are three primary legal theories used in product liability cases. A manufacturer is strictly liable for injuries caused by a manufacturing defect or a design defect if the product was unreasonably dangerous when it left its maker's control.
The second legal theory is negligence, which is based on the failure of a manufacturer, retailer, or distributor to exercise reasonable care when providing a product to the consumer. To show negligence, a victim must show that the defendant owed a duty of care to consumers, that the duty was breached, that the breach caused the victim's injuries, and that he or she incurred actual damages as a result.
Lastly, an individual may pursue a claim based on breach of either express or implied warranty. An express warranty is any explicit statement made regarding the product and its safety, while an implied warranty is an implicit guarantee that the product will not cause harm if it is used in its intended manner. Regardless of the legal theory used, the statute of limitations in Florida for all product liability claims is four years from the time the injury was or should have been discovered. Because of the complex nature of these lawsuits, it is important to consult a knowledgeable legal professional for advice and representation.
Contact Product Liability Attorneys in Miami
If you've been injured near Fort Lauderdale or elsewhere in South Florida due to a defective device, the product liability attorneys at the Law Offices of Robert Dixon can help you with your claim. The team are dedicated to making sure you maximize your chances of getting proper compensation for your harm. Please call 877.499.4878 or contact us online to schedule a free, no-obligation consultation regarding your case.