Nursing Home Abuse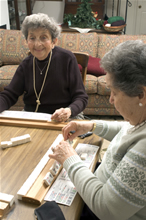 Many Florida residents live in nursing homes. As our population ages, nursing home neglect and abuse has become a serious problem in Florida. Nursing home abuse or neglect should not be tolerated under any circumstance and thus it is important that we act now to combat the problem. Nursing home abuse and nursing home neglect can be apparent in many ways. Some examples of nursing home abuse and nursing home neglect include:
Falls and fractures
Physical or chemical restraints
Malnutrition or dehydration
Improper, wrong or over medication
Bed sores
Lack of supervision (allowing residents to wander away from the facility)
Physical abuse or unexplained injury
Weight gain or loss
Theft of money and personal property
Unexpected or wrongful death
Unsanitary conditions
Untrained or insufficient staff
Over-sedation
Abandonment
Sexual Abuse
Personal injury lawyer represents victims of nursing home abuse diligently to ensure that our clients receive the maximum compensation for their injuries. If you or a loved one have experienced what you believe constitutes nursing home abuse or neglect, please call Florida accident attorney to set up a free consultation regarding your claim.
If you have been injured, contact our office today to schedule a free consultation. No Fees or Costs Without Recovery!
Contact us for a free, no-obligation consultation even if you are not sure if you have a case. Or, complete our quick contact form for us to evaluate your case and contact you.