Insurance Bad Faith
Attorneys Protecting the Rights of Miami Accident Victims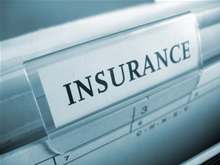 After a serious accident, one of your first steps is usually to contact your insurance company to make sure that you're covered financially. Unfortunately, insurers are not always on a policyholder's side, and they may refuse to pay the full value of a claim. The accident lawyers at the Law Offices of Robert Dixon are experienced in standing up to insurance companies who wrongly deny the claims of Miami residents and others in Florida. We fight for people in Broward, Palm Beach, and Miami-Dade Counties to make sure insurers respect their rights and compensate them properly for any losses.
Insurance Companies Have Motivation to Reject Claims
We all expect that our insurance companies will do the right thing and cover losses owed under our policies. However, insurers have a financial interest in avoiding payouts. Many of these companies will deny a policyholder's claim without giving any justification or legitimate reason. Some insurers even make it an unofficial default policy to deny claims, even if they are valid, unless an individual pursues legal action.
More often, an insurance company will engage in a more creative approach by applying a questionable interpretation of a policy's terms. A provider may try to manipulate the language of its policy to minimize or deny a legitimate claim and avoid payment to a policyholder. In denying a claim, an insurer may cite a variety of disingenuous reasons, including that the policy contained a misrepresentation barring coverage for a specific claim, that a policyholder's injury is outside the scope of the policy, or that the coverage has lapsed.
Take Legal Action Against Insurers Acting in Bad Faith
In Florida, insurers are required to act in a fair and reasonable manner when writing their policies and when assessing any claims. Every insurance contract, whether it is a policy for homeowners' insurance, life insurance, or disability insurance, contains an unwritten, implied promise of good faith and fair dealings. This imposes a legal requirement on companies offering these policies to act fairly to their policyholders when handling their claims. Florida has also adopted the Unfair Claim Settlements Practices Act, which protects insured individuals in the state if their claims are handled unfairly, such as when the amount paid is objectively too low or a clearly valid claim is rejected.
If you believe your insurance company has acted unreasonably and breached its duty to act fairly, you may be able to pursue a bad faith action. Some examples of unfair practices and bad faith conduct include:
Failing to investigate a claim comprehensively;
Providing an unreasonable interpretation of a policy's language;
Offering a settlement well below a reasonable amount;
Refusing to settle or pay for a policyholder's losses; or
Unreasonably delaying payment of a claim.
If a policyholder shows that his or her insurance company acted in bad faith, he or she may be entitled to certain damages. These can include general damages, attorney's fees, and lost benefits owed under the policy. If an insurer's conduct is especially egregious, punitive damages may be imposed to deter the company from misbehaving in the future.
Legal Representation for Bad Faith Insurance Claims in Miami
If your insurance claim in Miami or elsewhere in Florida has been unreasonably denied or minimized, the skilled injury attorneys at the Law Offices of Robert Dixon can help you receive the compensation you deserve. Our team will work tirelessly to make sure you receive the proper treatment and financial coverage from your insurance company. Please call 877.499.4878 or contact us through our website to set up a free consultation regarding your claim.