Truck Accidents
Litigating Truck Accident Cases in South Florida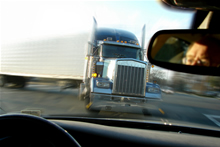 Traveling the long highways of Florida can often lead to trucking accidents and serious injuries. Victims of a truck crash could have another long road to travel through the complicated legal process associated with such collisions. The Miami truck accident attorneys at The Law Offices of Robert Dixon can help you navigate that legal road. Our attorneys serve clients in Miami-Dade, Broward, and Palm Beach Counties, as well as elsewhere in Florida. We are familiar with the federal and state laws regarding trucking accidents, and we are on hand to aid injured victims in seeking the compensation they deserve.
Federal and State Regulation of the Trucking Industry
Unlike typical car accidents, trucking accidents involve complex federal and state laws. The Florida Highway Patrol Office of Commercial Vehicle Enforcement regulates state trucking, while the Federal Motor Carrier Safety Administration regulates interstate truck drivers, trucking companies, and others involved in the industry. State and federal regulations cover an array of topics to ensure safety on the roads, including:
Medical requirements, hours on the road, and drug and alcohol testing to qualify drivers for commercial licenses
Carrier requirements related to transport of hazardous materials, equipment providers, and weight limitations
Special permit requirements for overweight or over-dimensional vehicles
Truck accidents require a thorough investigation to determine which party or parties may be at fault, including whether they have violated any federal or state regulations.
Multiple Parties May Be Liable in Truck Crashes
Depending on the circumstances, a victim injured in a truck crash could recover damages from the driver, the driver's employer, the truck's owner, and companies or individuals involved in leasing arrangements. It is important to contact a knowledgeable attorney who can assess what parties may be involved and proceed accordingly.
Often, negligence is the basis for truck accident claims. To show negligence, the victim of a crash must prove that one of the defendants had a legal duty to the victim to exercise reasonable care. The victim also must prove that the defendant breached that duty and that the breach resulted in the victim's injury. For example, a driver who spends too much time on the road without taking the appropriate breaks could be found negligent.
Additionally, the truck company employing the driver may be found vicariously liable for failing to ensure that its drivers observe the applicable standard of care. Other parties that could be held accountable include insurance companies. In some instances, such as a technical malfunction, you may have a product liability claim against a manufacturer.
Investigation and Spoliation After Accidents
Once a truck crash occurs, all parties involved immediately conduct their own investigations to determine who may be at fault. Sometimes they will try to protect themselves by taking matters into their own hands. "Spoliation" of the evidence occurs when key evidence is altered, destroyed, or simply lost in an effort to hinder a party's claim. Florida courts often issue sanctions when spoliation has occurred. These sanctions might extend to entering default judgment against the offending party, striking the pleadings, or even dismissing a claim.
Therefore, a prompt and thorough investigation into the facts, causes, and other issues related to a truck accident is an important aspect of protecting your rights as a victim. Attorneys familiar with such crashes can help sort through the evidence and avoid mistakes that may impede a claim.
Compensation and Damages Recoverable for Truck Crash Injuries
Damages to a victim of a trucking accident may cover past and future medical expenses, lost income, loss of earning capacity, and pain and suffering. Moreover, if a loved one was killed as a result of such a crash, you may be able to pursue a wrongful death claim. It is important to act quickly to preserve any claim associated with a truck crash. The time period for filing legal action in a personal injury case is four years, while a wrongful death action must be filed within two years.
Legal Representation For Victims of South Florida Truck Accidents
The 18-wheeler accidents at The Law Offices of Robert Dixon are here to help you travel the legal road following a trucking accident in Fort Lauderdale, Palm Beach, or anywhere else in South Florida. We have the experience to investigate such claims on your behalf, and determine what compensation you may be entitled to receive. Please call 877.499.4878 or contact us online for a no-cost initial consultation.